Mpulula Pastoral Centre
The Mpulula Pastoral Centre is owned and managed by the Catholic Diocese of Mangochi.  The Pastoral Centre is sharing boundaries with Balaka Parish at M3 Zomba – Balaka Road, Balaka.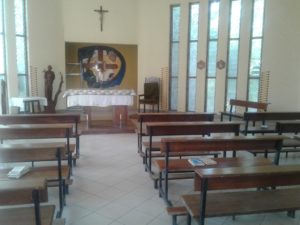 Services offered by the centre is open to the general public. 
The Mpulula Pastoral Centre offers the following services:
ACCOMMODATION: Uncompromising luxury and affordable accommodation with generous room sizes. Rooms are available and based on your needs. 

Comfortable nights

RESTAURANT: We offer you a variety of dishes freshly prepared on request. Drinks, Fish and goat pepper soup, roasted fish, meat/fish pie and snacks of different kind.
Outdoor catering services are also available.

CONFERENCE HALL: Our conference hall will meet your desired requirements for conferences, seminars, congresses, exhibitions, and other events. The Centre has one of the finest conference facilities in the city with seating capacity of about 50.