[cherry_row type="full-width"]
[cherry_col size_md="12″ size_xs="none" size_sm="none" size_lg="none" offset_xs="none" offset_sm="none" offset_md="none" offset_lg="none" pull_xs="none" pull_sm="none" pull_md="none" pull_lg="none" push_xs="none" push_sm="none" push_md="none" push_lg="none" collapse="no"]
[cherry_banner image="http://www.dioceseofmangochi.org/wp-content/uploads/2018/05/your-voice.jpg" url="/" template="default.tmpl"]
[/cherry_banner]
[/cherry_col]
[/cherry_row]
[cherry_row type="full-width"]
[cherry_col size_md="12″ size_xs="none" size_sm="none" size_lg="none" offset_xs="none" offset_sm="none" offset_md="none" offset_lg="none" pull_xs="none" pull_sm="none" pull_md="none" pull_lg="none" push_xs="none" push_sm="none" push_md="none" push_lg="none" collapse="no"]
[cherry_row_inner type="full-width"]
[cherry_col_inner size_md="12″ size_xs="none" size_sm="none" size_lg="none" offset_xs="none" offset_sm="none" offset_md="none" offset_lg="none" pull_xs="none" pull_sm="none" pull_md="none" pull_lg="none" push_xs="none" push_sm="none" push_md="none" push_lg="none" collapse="no"]
[cherry_parallax_image speed="1.5″ invert="no" min_height="300″]
Your content goes here
[/cherry_parallax_image]
[/cherry_col_inner]
[/cherry_row_inner]
[cherry_row_inner type="full-width"]
[cherry_col_inner size_md="12″ size_xs="none" size_sm="none" size_lg="none" offset_xs="none" offset_sm="none" offset_md="none" offset_lg="none" pull_xs="none" pull_sm="none" pull_md="none" pull_lg="none" push_xs="none" push_sm="none" push_md="none" push_lg="none" collapse="no"]
[mp_image id="5256″ size="full" link_type="custom_url" link="#" target="false" caption="true" align="center"]
[/cherry_col_inner]
[/cherry_row_inner]
[cherry_row_inner type="full-width"]
[cherry_col_inner size_md="12″ size_xs="none" size_sm="none" size_lg="none" offset_xs="none" offset_sm="none" offset_md="none" offset_lg="none" pull_xs="none" pull_sm="none" pull_md="none" pull_lg="none" push_xs="none" push_sm="none" push_md="none" push_lg="none" collapse="no"]
[mp_heading]
About us
[/mp_heading]
[/cherry_col_inner]
[/cherry_row_inner]
[/cherry_col]
[/cherry_row]
[cherry_row type="full-width"]
[cherry_col size_md="2″ size_xs="none" size_sm="none" size_lg="none" offset_xs="none" offset_sm="none" offset_md="none" offset_lg="none" pull_xs="none" pull_sm="none" pull_md="none" pull_lg="none" push_xs="none" push_sm="none" push_md="none" push_lg="none" collapse="no"]
[cherry_row_inner type="full-width"]
[cherry_col_inner size_md="12″ size_xs="none" size_sm="none" size_lg="none" offset_xs="none" offset_sm="none" offset_md="none" offset_lg="none" pull_xs="none" pull_sm="none" pull_md="none" pull_lg="none" push_xs="none" push_sm="none" push_md="none" push_lg="none" collapse="no"]
[mp_image id="5156″ size="full" link_type="custom_url" link="#" target="false" caption="false" align="left"]
[/cherry_col_inner]
[/cherry_row_inner]
[cherry_row_inner type="full-width"]
[cherry_col_inner size_md="12″ size_xs="none" size_sm="none" size_lg="none" offset_xs="none" offset_sm="none" offset_md="none" offset_lg="none" pull_xs="none" pull_sm="none" pull_md="none" pull_lg="none" push_xs="none" push_sm="none" push_md="none" push_lg="none" collapse="no"]
[mp_embed data="PGlmcmFtZSB3aWR0aD0iNTYwIiBoZWlnaHQ9IjMxNSIgc3JjPSJodHRwczovL3d3dy55b3V0dWJlLmNvbS9lbWJlZC80SjRhVVpBMVdsVSIgZnJhbWVib3JkZXI9IjAiIGFsbG93PSJhdXRvcGxheTsgZW5jcnlwdGVkLW1lZGlhIiBhbGxvd2Z1bGxzY3JlZW4+PC9pZnJhbWU+" fill_space="true"]
[/cherry_col_inner]
[/cherry_row_inner]
[cherry_row_inner type="full-width"]
[cherry_col_inner size_md="12″ size_xs="none" size_sm="none" size_lg="none" offset_xs="none" offset_sm="none" offset_md="none" offset_lg="none" pull_xs="none" pull_sm="none" pull_md="none" pull_lg="none" push_xs="none" push_sm="none" push_md="none" push_lg="none" collapse="no"]
[mp_embed data="PGRpdiBjbGFzcz0iY20iPjxoMz5NYXNzIFJlYWRpbmdzOiBNYXkgMjU8L2gzPjx0YWJsZSBpZD0icmVhZGluZ3MiIGNlbGxzcGFjaW5nPSIwIiBjZWxscGFkZGluZz0iMCI+PHRib2R5Pjx0ciB2YWxpZ249InRvcCI+PHRkIGNsYXNzPSJydCI+Rmlyc3Q6Jm5ic3A7PC90ZD48dGQ+PGEgaHJlZj0iaHR0cDovL3d3dy51c2NjYi5vcmcvYmlibGUvcmVhZGluZ3MvMDUyNTE4LmNmbSI+SmFtZXMgNTo5LTEyPC9hPjwvdGQ+PC90cj48dHIgdmFsaWduPSJ0b3AiPjx0ZCBjbGFzcz0icnQiPlJlc3A6Jm5ic3A7PC90ZD48dGQ+PGEgaHJlZj0iaHR0cDovL3d3dy51c2NjYi5vcmcvYmlibGUvcmVhZGluZ3MvMDUyNTE4LmNmbSI+UHNhbG0gMTAzOjEtNCw4LTEyPC9hPjwvdGQ+PC90cj48dHIgdmFsaWduPSJ0b3AiPjx0ZCBjbGFzcz0icnQiPkdvc3BlbDombmJzcDs8L3RkPjx0ZD48YSBocmVmPSJodHRwOi8vd3d3LnVzY2NiLm9yZy9iaWJsZS9yZWFkaW5ncy8wNTI1MTguY2ZtIj5NYXJrIDEwOjEtMTI8L2E+PC90ZD48L3RyPjwvdGJvZHk+PC90YWJsZT4KPHVsIHN0eWxlPSJtYXJnaW4tdG9wOiA1cHg7Ij4KPGxpPjxhIHJlbD0ibm9mb2xsb3ciIGhyZWY9Imh0dHA6Ly9jY2MudXNjY2Iub3JnL2NjY3JhZGlvL05BQlBvZGNhc3RzLzE4XzA1XzI1Lm1wMyIgc3R5bGU9ImNvbG9yOiMwMDMzQ0MiPkxpc3RlbiB0byB0aGUgTWFzcyBSZWFkaW5nczwvYT48L2xpPiAKPGxpPjxhIHJlbD0iaW50ZXJuYWwiIGhyZWY9Ii9yZWZsZWN0aW9ucy8iIHN0eWxlPSJjb2xvcjojMDAzM0NDIj5Ub2RheSdzIFJlZmxlY3Rpb24gb24gdGhlIE1hc3M8L2E+PC9saT4KPGxpPjxhIHJlbD0iaW50ZXJuYWwiIGhyZWY9Ii9ldWNoYXJpc3QvIiBzdHlsZT0iY29sb3I6IzAwMzNDQyI+TXkgRGFpbHkgRXVjaGFyaXN0PC9hPjwvbGk+CjwvdWw+CjwvZGl2Pg==" fill_space="true"]
[/cherry_col_inner]
[/cherry_row_inner]
[/cherry_col]
[cherry_col size_md="10″]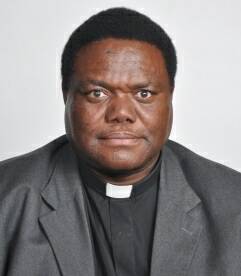 RADIO MARIA is a broadcasting initiative, which was started in Italy by a group of Catholics, both priests and lay people. It aims at spreading the Good News of Jesus Christ to all people of good will. The radio is not commercially funded through advertisement, but lives solely by means of the generous donations of its listeners and the contributions of its volunteers.
On Radio Maria Malawi website you can listen to our live broadcast by clicking on the Live & Direct icon on the right hand
side. You can also listen to recorded Ulaliki and music by going to the Media menu.
Please take the time to make a small donation to help us evangelise to poor souls. May God bless you all.
Radio Maria is an ecclesial broadcasting initiative, founded by a group of Catholics; both the clergy and laity as a parish radio station in 1983, in Arcellasco d'Erba, in the province of Como in the Diocese of Milan, Italy.
It came out of the desire by priests to reach the greatest number possible of their faithful, particularly the sick. The purpose of the radio was to provide news to parishioners and help them in prayer by broadcasting the Mass and the Rosary. Therefore they were placing antennas on their bell towers to access the transmissions.
Radio Maria maintained this characteristic until January 1987, when the Radio Maria Association was founded, composed of priests and lay people, with the aim of making the station independent from the parish and involving it in a wider scale of evangelization.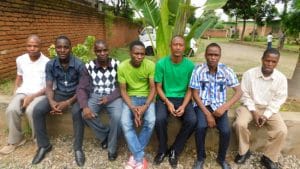 In three years, its radio programming was completely redesigned, thanks to the collaboration of individuals with different ecclesiastical backgrounds, but all committed to bearing witness to their faith. The whole of Italy was quickly covered at the same time, so that in 1990 Radio Maria was considered a national radio station. It began expanding to the rest of the world starting in the 1990's. Today there are more than 50 Radio Maria stations in the world and many more are getting ready to start broadcasting.
Radio Maria is an extraordinary tool for spreading the Gospel, much more so than television because it can reach people anywhere and everywhere: at home, work and in the car. It is a work of evangelization through mass media based on volunteer work, which is one of its prestigious features.
The radio also acts as an instrument of solace, offering words of comfort to those who are sick, ill, alone, suffering in body and soul, detainees, prisoners and the elderly. Although the target audience of Radio Maria listeners is well represented by listeners of varying ages and educational backgrounds, priority is clearly given to humble and simple souls which the Gospel speaks of. There are numerous daily witnesses of people who have returned to God by listening to Radio Maria.
Due to its spiritual nature, Radio Maria excludes all types of advertising, which is currently considered indispensable even by the Catholic mass media. Its financing comes exclusively from donations by listeners who are the ones who make the final decision as to whether this type of experience should continue.
[/cherry_col]
[/cherry_row]
[cherry_row]
[cherry_col size_md="12″ size_xs="none" size_sm="none" size_lg="none" offset_xs="none" offset_sm="none" offset_md="none" offset_lg="none" pull_xs="none" pull_sm="none" pull_md="none" pull_lg="none" push_xs="none" push_sm="none" push_md="none" push_lg="none" collapse="no"]
[cherry_row_inner type="full-width"]
[cherry_col_inner size_md="12″ size_xs="none" size_sm="none" size_lg="none" offset_xs="none" offset_sm="none" offset_md="none" offset_lg="none" pull_xs="none" pull_sm="none" pull_md="none" pull_lg="none" push_xs="none" push_sm="none" push_md="none" push_lg="none" collapse="no"]
[mp_embed data="PGlmcmFtZSB3aWR0aD0iNTYwIiBoZWlnaHQ9IjMxNSIgc3JjPSJodHRwczovL3d3dy55b3V0dWJlLmNvbS9lbWJlZC9wNWtYX0JuZXFINCIgZnJhbWVib3JkZXI9IjAiIGFsbG93PSJhdXRvcGxheTsgZW5jcnlwdGVkLW1lZGlhIiBhbGxvd2Z1bGxzY3JlZW4+PC9pZnJhbWU+" fill_space="true"]
[/cherry_col_inner]
[/cherry_row_inner]
[cherry_row_inner type="full-width"]
[cherry_col_inner size_md="12″ size_xs="none" size_sm="none" size_lg="none" offset_xs="none" offset_sm="none" offset_md="none" offset_lg="none" pull_xs="none" pull_sm="none" pull_md="none" pull_lg="none" push_xs="none" push_sm="none" push_md="none" push_lg="none" collapse="no"]
[mp_code]
Recent News
[/mp_code]
[/cherry_col_inner]
[/cherry_row_inner]
[cherry_row_inner type="full-width"]
[cherry_col_inner size_md="12″ size_xs="none" size_sm="none" size_lg="none" offset_xs="none" offset_sm="none" offset_md="none" offset_lg="none" pull_xs="none" pull_sm="none" pull_md="none" pull_lg="none" push_xs="none" push_sm="none" push_md="none" push_lg="none" collapse="no"]
[mp_embed data="W3ByaW50X3ZlcnRpY2FsX25ld3Nfc2Nyb2xsIG1heGl0ZW09IjUiIHBhZGRpbmc9IjEiIGFkZF9saW5rX3RvX3RpdGxlPSIxIiBzaG93X2NvbnRlbnQ9IjEiIGRlbGF5PSI1MCIgaGVpZ2h0PSIyMDBweCIgd2lkdGg9IjEwMCUiXQ==" fill_space="true"]
[/cherry_col_inner]
[/cherry_row_inner]
[cherry_row_inner type="full-width"]
[cherry_col_inner size_md="12″ size_xs="none" size_sm="none" size_lg="none" offset_xs="none" offset_sm="none" offset_md="none" offset_lg="none" pull_xs="none" pull_sm="none" pull_md="none" pull_lg="none" push_xs="none" push_sm="none" push_md="none" push_lg="none" collapse="no"]
[mp_image id="1994″ size="medium" link_type="custom_url" link="www.radiomaria.org" target="true" caption="false" align="center"]
[/cherry_col_inner]
[/cherry_row_inner]
[/cherry_col]
[/cherry_row]
[cherry_row type="full-width"]
[cherry_col size_md="12″ size_xs="none" size_sm="none" size_lg="none" offset_xs="none" offset_sm="none" offset_md="none" offset_lg="none" pull_xs="none" pull_sm="none" pull_md="none" pull_lg="none" push_xs="none" push_sm="none" push_md="none" push_lg="none" collapse="no"]
[cherry_parallax_image speed="1.5″ invert="no" min_height="300″]
Your content goes here
[/cherry_parallax_image]
[/cherry_col]
[/cherry_row]