By Charles Pangani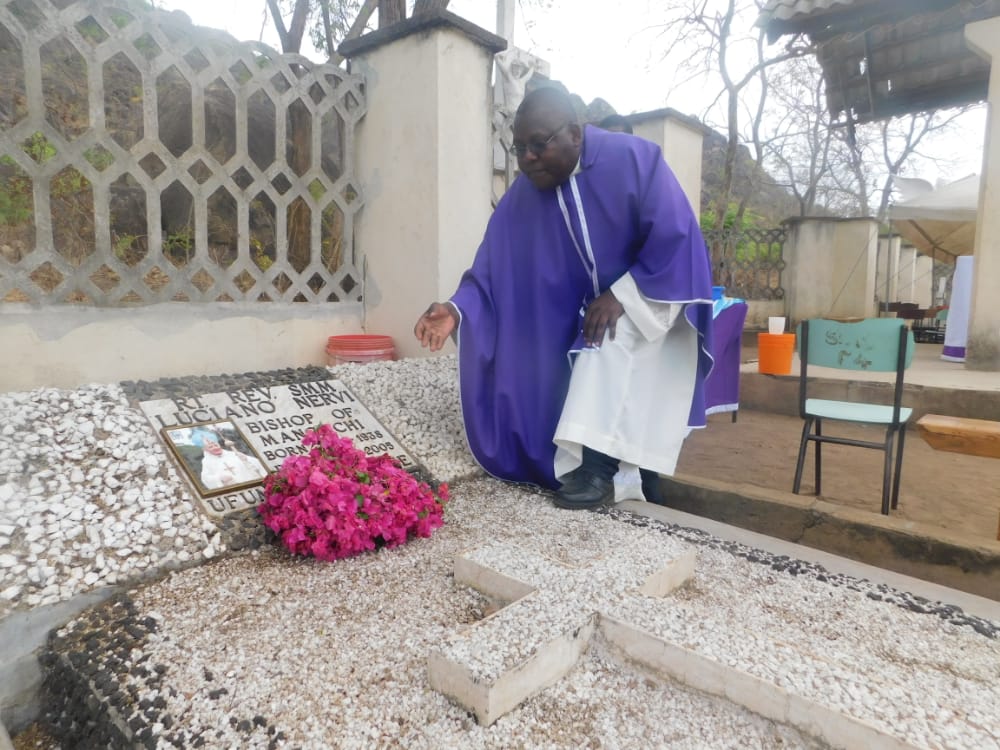 The month of November is a time in which the Catholic Church encourages her lay faithful to pray for the faithful departed and are awaiting full sanctification and moral perfection before entering the kingdom of heaven. In the diocese of Mangochi, these prayers were organized to pray for the late priests and sisters who were serving in this Local church of Mangochi. The requiem Mass was celebrated on 5th November 2022 at the cemetery located at St. Paul's the Apostle Minor Seminary in Mangochi. The Vicar General of the diocese of Mangochi, Fr. Davie Mambo, led all the priests, sisters and the lay faithful in these prayers on this day.
Speaking to the flock gathered there, Fr. Mambo emphasized on the efficacy of the prayers offered for the faithful departed. He said that our merciful Father hears our prayers whenever we ask Him to purify the souls in purgatory. More to that, it is also one way of showing unity with the souls in purgatory and also those already enjoying the beatific vision of God.
Many lay faithful came to attend these prayers. Among them were the relatives of the late priests and sisters who were laid at this cemetery and other cemeteries which are in other parishes within the diocese of Mangochi.