Bishop Stima Urges Children To Embrace Prayer Life
Catholic Bishop of the diocese of Mangochi, Most Reverend Montfort Stima has urged children to embrace prayer life as a tool in strengthening their faith.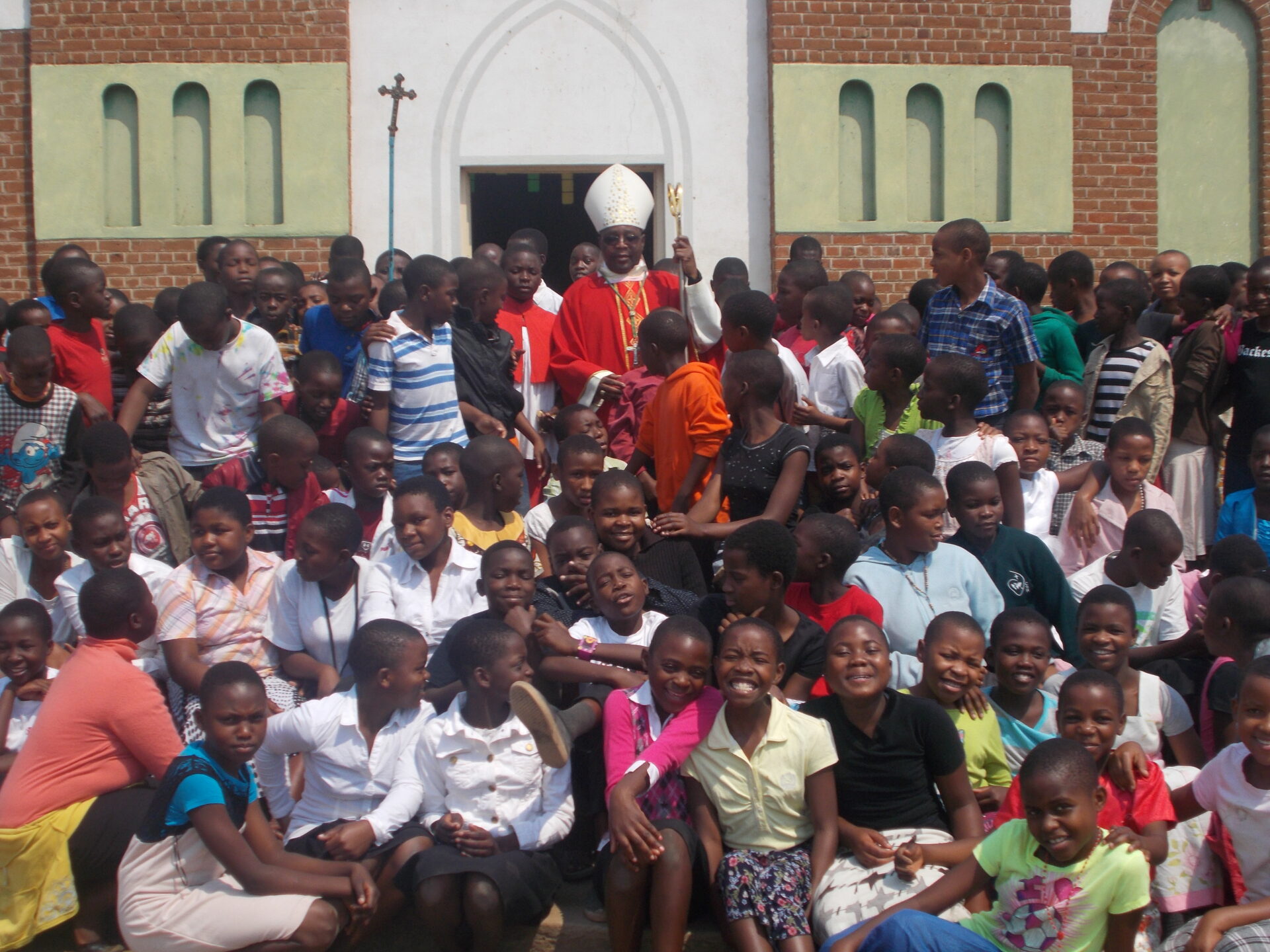 The Bishop was speaking this at Koche parish in the diocese during epiphany day that the diocese had set in preparation for the initial event to take place worldwide on January 7th, 2018. He also urged parents to take the initiative of leading their children into prayer life.
"The newly baptized child doesn't have the full rights to pray or not, but it all depends on his/her parents. The parents need to take full responsibility of their children including their prayer life, they need to encourage them into praying so that their minds grow spiritually," said Bishop M. Stima.
The Bishop pointed out that lack of prayer life in children leads them into bad behaviors in the society.
"In praying we form the child to have conscious for prayer and to fear God. If the child doesn't grow spiritually, we are witnessing our children being thieves, prostitutes and all other bad behaviors one could mention. Even those who are working, they are into deep corruption because at a certain point they missed prayer life so they don't fear anyone even God the Father Himself," lamented the Bishop.
In his remarks, Director of Pontifical Mission Societies (PMS) in Mangochi diocese, Fr. Paul Rappozo expressed worry over participation of children of various parishes in the function saying that most parishes are taking such functions for granted by not sending their children to the epiphany celebrations as well as other functions that concerns children in the diocese.
"Some parishes are taking epiphany celebrations for granted and some parents do not understand it at all. It happens that we are having meetings for children or animators at diocese level but some parishes do not send their children or animators to the function so some parishes are left behind since they do not know what we have discussed," said Rappozo.
However he said that with the help of the Bishop in the diocese they will call for a meeting with all the parish priests in the diocese to mark the way forward and bring the problem to an end.