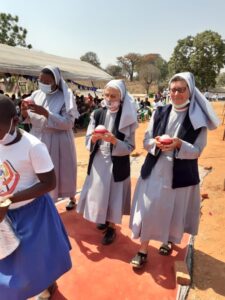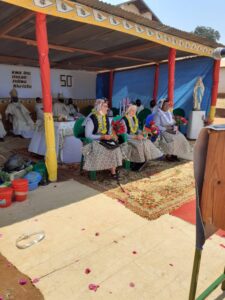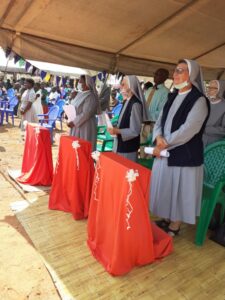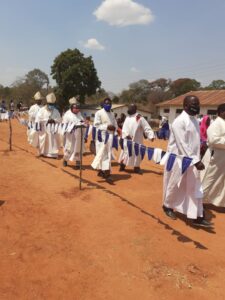 On Sunday 13th September, 2020 the Sacramentine sisters celebrated the silver jubilee of Sr. Florence M'meta and a Golden Jubilee of Sr. Ornella Rota Sperti and Sr. Onella Sala.  The celebration took place at Namwera parish and was presided over by his Lordship bishop Montfort Stima and other co-celebrant bishops, Archbishop Thomas Msusa of Blantyre Archdiocese and Bishop George Tambala of Zomba diocese.
During her 25 years of service, Sr. Florence M'meta has served the following Sacramentine communities, Ntcheu, Rongo in Kenya, Italy, Tanzania and Namwera, Mangochi. Currently Sr. Florence M'meta is the Headmistress of our lady of Lourdes Secondary School and the mother superior of the house.
During her 50 years of service Sr. Ornella Sala has served the Sacramentine communities in Italy, Ulongwe Malawi, Rongo in Kenya, Namwera in Malawi and Ntcheu. Currently Sr. Onella Sala is the Mother delegate of Africa.Sr. Ornella Rota Sperti in her 50 years of services, she has served in Italy, Ulongwe, Ntcheu, and Namwera for a long period of time Malawi.