By Communications office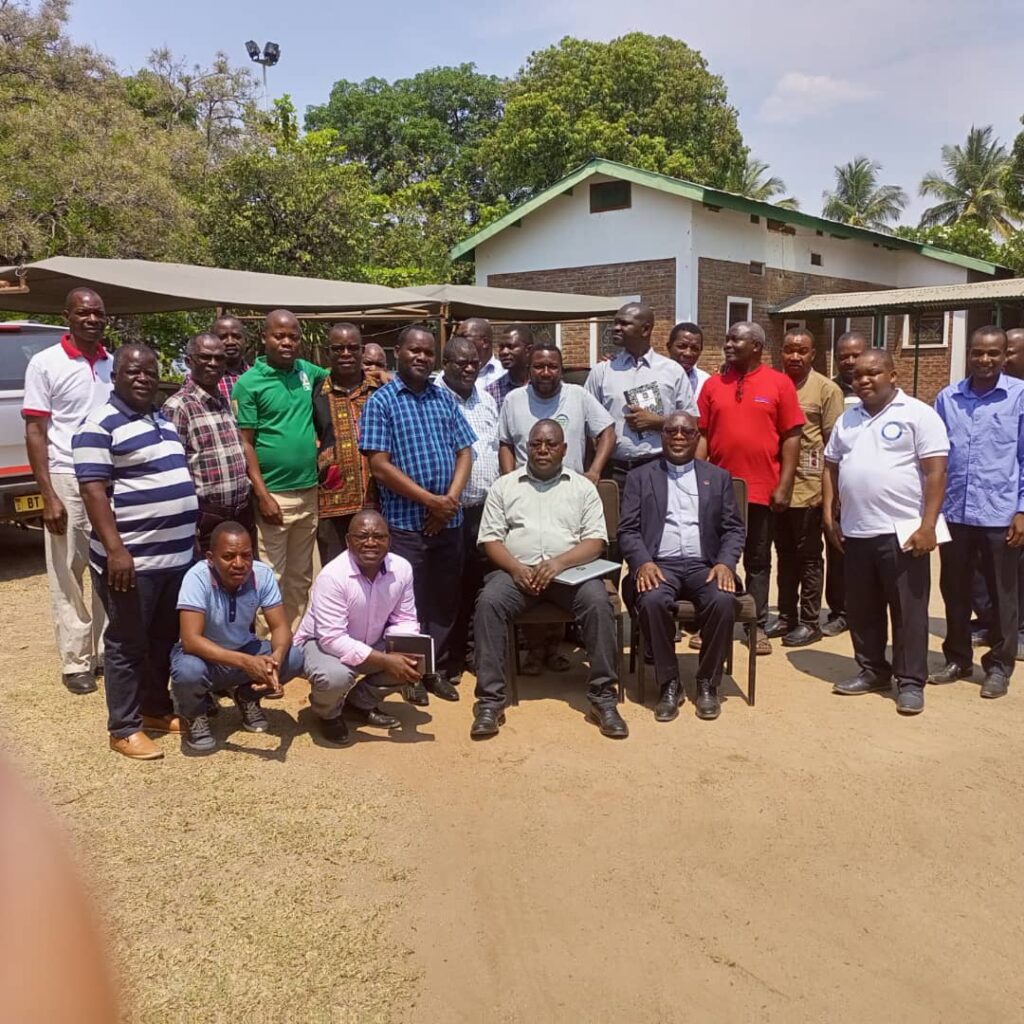 There was an on-going formation of the Catholic clergy of the diocese of Mangochi for two days which took place at Montfort Lake House from 25th to 26th October 2022. There were three sessions and the first one concerned the liturgy. Knowing that the liturgy is the summit towards which the activity of the Church is directed, this session aimed at reminding each other what priests are supposed to do during liturgy, since they have got a responsibility to preside at the Eucharist in persona Christi and to provide a witness to the universal Church within the context of the Eucharist.
Another session was about the Canonical Internal ordering of the diocese, and it centered much on the collaboration that must exist among the bishop, his priests and the lay faithful when they are executing their services in the diocese. It is good to remember that the services offered by the priests and the lay faithful in the diocese are executed with a mandate from their bishop. As such, there should be an internal coordination of services in the diocese.
The final session was on the ethical codes for Catholic chaplains. According to this session, a chaplain can be a male or female person and the expectation is that he or she should be able to bring Christ wherever he or she is found. In the Catholic Church, the chaplain should know the Catholic doctrine and be very patriotic to his or her Catholic faith.
Speaking to the priests who attended such an on-going formation, bishop Montfort Stima of the diocese of Mangochi said that it is the role of priests to teach the lay faithful about the liturgy because some of the abuses which are done by the Christians during Mass is because of ignorance. On the issue of charismatic gifts during liturgy, the bishop remarked that it is necessary to have guidelines that can help the priests and the lay faithful who have got such gifts to practice them in a Catholic manner. On the issue of chaplaincy, the bishop said that there are different levels of it: formal and informal and because of the rite of ordination, priests do practice it formally. There is a need therefore to moderate the lay faithful to do it informally with a Catholic faith because it is also part of evangelization.
During the same session, the bishop informed the priests that soon, he will make an official announcement of the golden jubilee of the diocese which will be celebrated in 2023. The lessons got from such on-going formation therefore, will be implemented as the diocese begins another chapter of existence.
This on-going formation was facilitated by Fr. Davie Mambo- the Vicar General of the diocese of Mangochi, Fr. Razaro Grevulo and Fr. Peter Kantembe. The first two are from the diocese of Mangochi while the other one is from the Archdiocese of Blantyre.