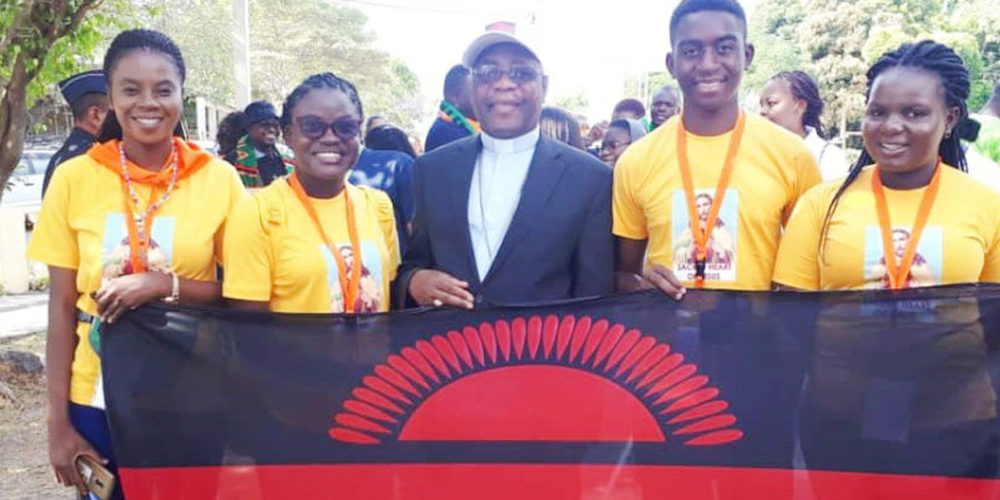 34th WORLD YOUTH DAY 2019 – PANAMA.
A delegation of four Malawian Catholic youths made of Faith Nthenda, Gibson Mtilatila, Violet Machika and Sidonia Dzikolidaya accompanied by Rt. Rev. Monfort Stima of Diocese of Mangochi were part of 2019 international youth festival that took place in Panama.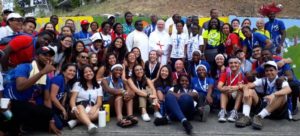 The Malawian team left for Panama on 14th January 2019, some days earlier unlike youths from other countries because the team was tasked for some preparatory roles that demanded their earlier arrival in Panama.
   In Panama, the youths were located into Catholic homes across the parishes where they experienced native domestic life and faith as lived by the locals of San Jose Parish, Chame Province.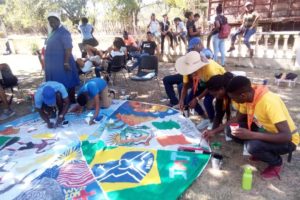 Bishop Stima hailed youths from Malawi for their active participation in almost all activities. "Though numbered, our youths demonstrated the heart to learn. The youths were so active. I am driven to thinks that it is because they were all university students and had in themselves the feeling of ambassadorship for Malawi in Panama," he said.
"When faith faces culture, faith rides over. Culture has both good and bad practices while Faith in God is ever still and holy. Therefore, Malawi's Church needs to have special youth programs to enhance Catholicism in them. For this reason, the delegation will share their experiences of Panama with all youths In Malawi on arrival," he added.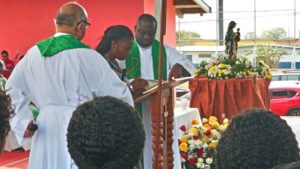 2019 WYD organised the youths to plant trees to demonstrate their responsibility on the environment but also as a sign of their burning Catholic faith. The youths planted 100,000 trees in Panama City alone.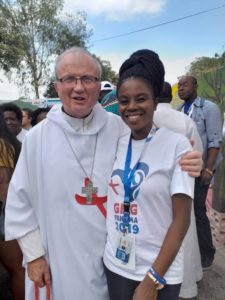 In an interview with ECM Pastoral Commission Promotion Officer, Sidonia Dzikolidaya, she expressed integral satisfaction. "I am spiritually enriched. I have witnessed the catholicity of the church in Panama. I am coming back packed with energy to serve God better than before," said Sidonia.
Pope Francis opened the 34th WYD with a Holy Mass on January 23rd in Panama City. In his homily, The Holy Father told the youths to respond positively to God's call. "With Mary, keep saying 'YES' to the dream God has sown in you. You are the NOW of God," He said.
Balaka based youth musical group, Alleluia Band led by its founder Fr. Mario Pacific was in attendance and had two thrilling performances..
On the night of January 26th, the pope led the youths into vigil prayers.
The theme for 34th Word Youth Festival was "Am the handmaid of the Lord, be it done to me according to your word" (Luke 1: 38).
The next World Youth Day will be held in Lisbon, Portugal, in 2022.