A NEW AND BETTER UNDERSTANDING OF THE MARRIAGE AND FAMILY TODAY
Human beings are social beings and the very first society all are associated with is the family. This is where all get the sense of belonging. Sociology say, in spite social statuses, those brought up within compromised family backgrounds are course for trouble elsewhere. Family is therefore the first school children go to and parents are the teachers.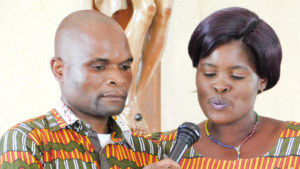 Sacred scriptures has it that God instituted marriage and hence family followed.
After Christmas, all hearts are still in the manger. The first Sunday after Christmas happens to be the very last Sunday of the year 2018 and it is a day that falls two days before the end of the year. Traditionally, on this Sunday, the Catholic Church celebrates the feast of the Holy Family.
Catholic families of Mangochi parish celebrated the feast of the Holy Family with Bishop Stima at St Augustine Cathedral in Mangochi.
In his homily during a Holy Mass he presided, Bishop Stima advised families to look up to the Virgin Mother, St Joseph, her spouse, and the Child Jesus as models of life pleasing to God and worthy emulating. "…families can attain holiness if they work to please God in their undertakings…" He said.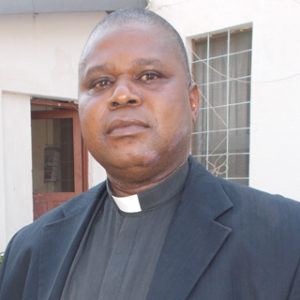 "The unity evident in the Holy Family is a reflection of the very union found in the holy trinity. Therefore union is one other element that families ought to pray for so as to attain holiness. Family life that is not grounded on unity is not Godly …" he added.
Mr and Mrs Nkhoma, Catholic Family Moment Chair-couple of Mangochi Parish thanked Fr. Frank Chingale, parish priest of the parish for preaching a retreat to CFM couples prior to Holy Family feast. However, he promised to reach out to families and share the material earned during the retreat while sensitising them on the need to join CFM. A New and Better Understanding of the Marriage and Family Today was the theme on which couples recollected on.
In his remarks after Mass, Bishop Stima congratulated Catholic families from Mangochi parish church for their cooperation with their leadership which has led to evident social, economic and spiritual developments achieved in 2018. "In the dying year, you made a lot of positive strides. You managed to furniture the sanctuary, hosted the National CFM General Meeting and other more national activities. I salute your efforts and achievements. Work as a family in 2019 and start planning for your events right away." He advised.
After Mass, Bishop Stima was treated to a luncheon by the couples.