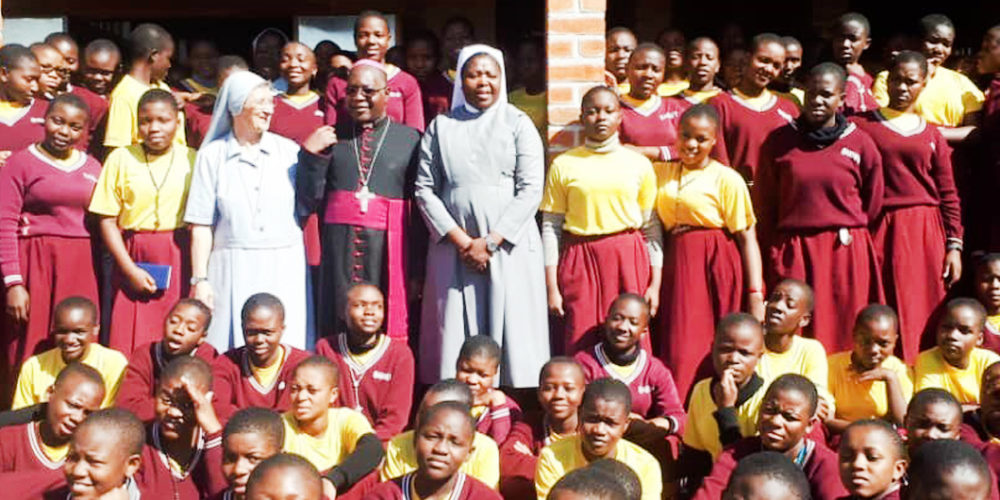 BE CENTRES OF MORAL EXCELLENCE, BISHOP STIMA URGES CATHOLIC SCHOOLS
By Bartholomew Boaz
Catholic schools in the Diocese of Mangochi have been urged to strive to become centres of moral excellence where children can learn Christian values.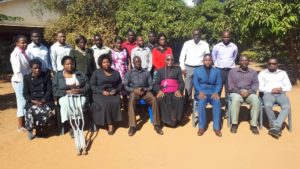 His Lordship Bishop Montfort Stima made the call recently when he toured some Catholic schools within Balaka parish in the diocese.
Speaking when he addressed students and teachers at Andiamo Secondary school, Bishop Stima said it is very important to instill prayer life, spiritual life as well as discipline among the learners for them to grow with Christian values.
Bishop Stima asked teachers to be exemplary to their learners. "You have a crucial role to play in the spiritual and moral growth of your students," he said.
During Holy Mass, he celebrated at the institution; Bishop Stima encouraged the young learners to join different vocations.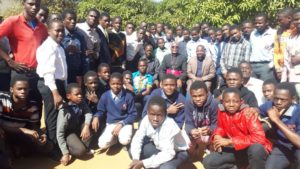 "Consider joining priesthood and sisterhood in order to serve the Church not only think of going into marriage. We need more priests and sisters in our Church," he emphasized.
Bishop Stima, who was accompanied by diocesan Patoral Secretary Father Medric Mlava also visited Bakhita Primary and Secondary schools and St Charles Lwanga Secondary School.
"These are routine pastoral visits that His Lordship Bishop Stima conducts every year in all parishes of the diocese. He does this to appreciate developments that take place in the diocese and interact with people," said Father Mlava.
Father Mlava said the Bishop has, since January, visited several parishes within the diocese.
During the Balaka visit, Bishop Stima also toured media houses such as Luntha Television and Montfort Media, publishers of The Lamp and Together magazines as well as Mkwaso newspapers.