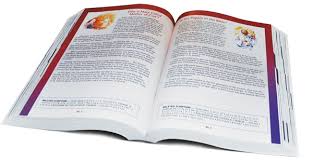 BIBLE MONTH LAPSES: "Be apologetic"
  No book in the history of mankind has wielded as much influence on humankind as the Holy Bible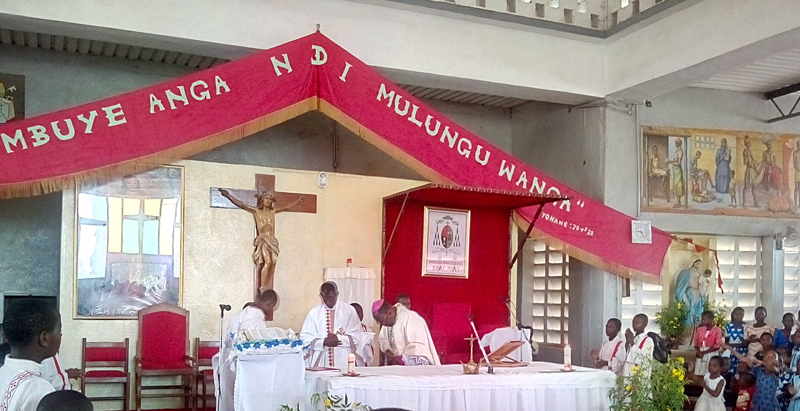 Catholics call the ninth month of the year in the Julian and Gregorian calendars, the Holy Bible Month. For this, Catholics are encouraged within these 30 days to have the Holy Bible and own it,  because it is a strong Christian  belief that the Bible is sacred Word of God revealed to men through inspiration.
On Sunday 1st October 2108 Catholics from the 8 dioceses in the country celebrated the closure of the Bible month and at the same time launched the Mission Month.
The national Pontifical Missionary Societies (PMS) office held a ceremonial cessation of the activities of the Bible month at St. Augustine Cathedral in Diocese of Mangochi. Among other things therw was a Holy Mass led by Bishop Stima.  The Holy Bible was beautifully decorated, venerated and before the three liturgical readings were taken, a solemn  procession of the Bible  was observed.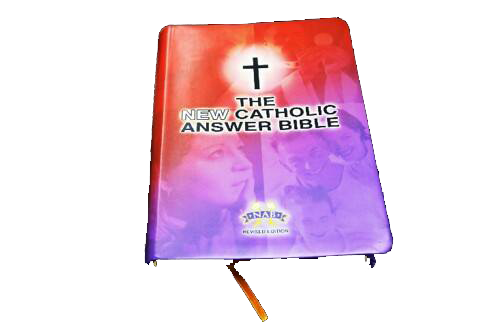 After the service, Mai Sidonia Dzikolidaya, national pastoral administrator and marketing officer at Catholic  Secretariat addressed the congregation. She clearly explained to them on why in the month of September each year the Church promotes the Bible. She however  encouraged them to keep using their the Word of God even outside the Bible Month. At this Dzikolidaya introduced the 'New Catholic Answer Bible' to the congregation.
In her address, she bemoaned and rebuked the fatigue and laziness of many who do not chose to have their faith rest on Sacred Scripture as pillar. 'I see many Catholics with rosaries and crucifixes but less with Bibles in their homes. The bible is a very vital asset of a Christian. We all need it!' she exclaimed
Dzikolidaya took time to convince to her audience that it is worthy having the New Catholic Answer Bible because the new bible is fashioned with answers to questions that puzzle many, especially Catholics on beliefs and practises promoted by the Church. The New Catholic Answer Bible responds with Scripture backing.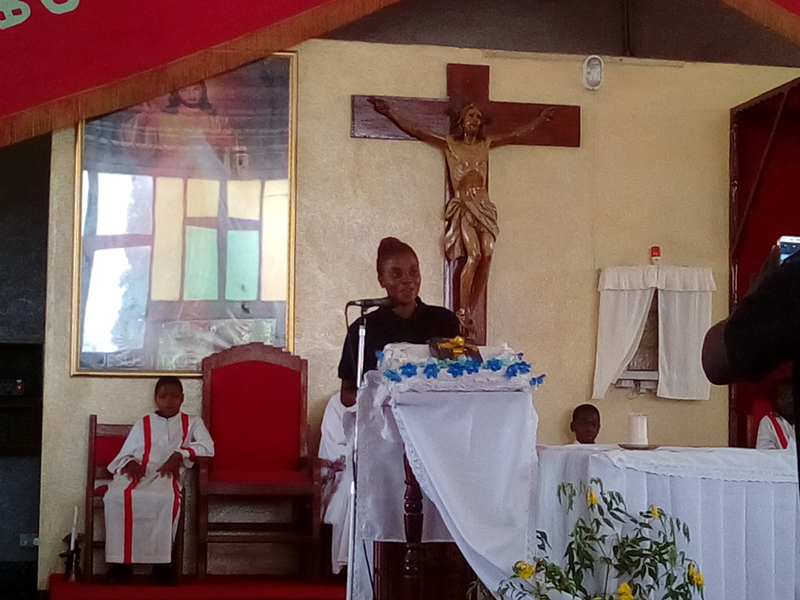 In his remarks Bishop Stima encouraged all Catholics to change and not improve their approach in the study of the Bible. "There is need to be apologetic in approach. It is time to study the Scriptures in defence of our faith and not just to nourish it. 'The New Catholic Answer Bible is a valuable and estensive resource for anyone wishing to study as well as those who want to respond to questions regarding to faith. own the Bible," Bishop Stima said
The New Catholic Answer Bibles  has included a presentation page, dogmatic constitution on Divine Revelation the Origion, inspiration and History of the Bible, a Three Year Cycle of Readings (Sundays) and the Celebration.
The Bible is being sold in at Bishop Luciano Nervi Bookshop in Lilongwe, Montfort Media Bookshop in Balaka, Catholic Secretariat offices in Lilongwe and all parochial bookshops in Malawi.
The bible is going at MK10,000.00 per copy.