BISHOP CALLS FOR SPIRITUAL ACCOUNTABILITY
On November 3rd, Catholic Diocese of Mangochi had a requiem mass in memory of the souls of deceased ordained men and consecrated women who previously served in the diocese at St. Paul the Apostle Cemetery in Mangochi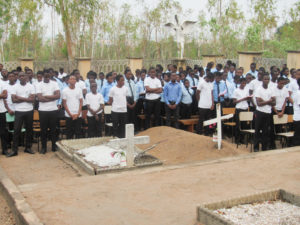 In his homily, His Lordship Bishop Montfort Stima called all for spiritual accountability. Citing Job, St. Paul and Our Lord Jesus from the Sacred Scripture as points of reference, the Bishop reminded the congregation to be responsible of their actions, way of life and values considering that every life has to be answerable right away before God; and in the life to come. He however howled that when evils overrides good and when the wicked excel while the good pant with life, Job's words 'if we take happiness from God's hand must we not take sorrow too?'(Jb. 2:10) be ground of stronger, faith and hope of a God who cares and has a purpose for his loved-ones.
Rev. Fr. Augustine Friday Phiri, Chairperson of Association of Diocese Clergy of Mangochi (ADCCoM) thanked the congregation for turning up for the occasion. He henceforth acknowledged the presence of relations to the deceased local clergy, as sign that the love they have for their deceased brothers is aglow inspite their demise.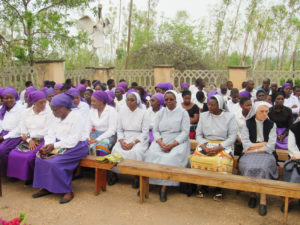 'The diocese of Mangochi is where she is today because of the vital roles played by men and women we have commended in our prayers today.' Fr. Phiri  said.
Led by the bishop, all the clergy in attendance laid wreaths on the tombs of the fallen spiritual soldiers in the yard. Bishop Stima laid one on late Bishop Luciano Nervi's crypt.
From time in memorial, the commemoration of departed souls of the clergy in the 'Diocese' was hugely patronised. The congregation comprised the laity, students from secondary schools, seminarians, relations and friends to the deceased clergy.
Catholics across the world commemorate All Souls Day on November 2.