On 2nd February each year, the Catholic Church celebrates the Presentation of the Lord which turns to be a grand feast for all consecrated men and women in various religious congregations all over the world.
In Diocese of Mangochi, this special day was observed at St. Augustine Cathedral. His Lordship Bishop Montfort Stima presided over a High Mass with over 80 consecrated people in attendance. The theme for this year's celebration was: 'Challenges of religious life today'.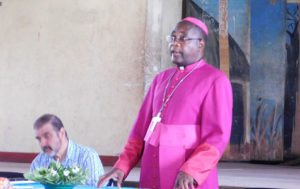 In his homily, Bishop Stima narrated his touching experience during the World Youth Day in Panama.
He also reminded all that consecration begins at baptism. "Brethren ought to always be thankful to God for the different charisms and talents that we have in our communities and in the church, let us also continue to pray for unity, strive for unity; and work in the spirit of unity. We must work in unity for the common purpose," emphasized the bishop.
"I however urge you to assist our youths to discover and admit their vocations as consecrated people just like the Virgin Mary who conceded God's call when she said 'be it done to me according to your word,'" he advised.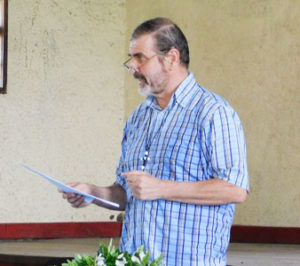 Earlier in the day, Fr. Jose van Boxel of the Congregation of the Missionaries of Africa made a presentation to the consecrated. In his powerful and thought provoking presentation, he explicated his audience to digest the notions of religious life and mission today according to Pope Francis. "Go out and smell the sheep. Be joyful, prophetic and spirit filled evangelizers. Listen to God, dialogue with the people and live positively in the communities," Fr. Jose challenged.
Fr. Jose concluded his presentation with a call for all to reflect on the new perspective towards united religious charismatic families.
The presentation was followed by a moment of meditation and individual confessions.
Later in the day, members of different congregations and some lay faithful shared dined and wined.
Pope John Paul II instituted World Day for Consecrated Life in 1997. The day for instituted for the Church to pray for men and women in consecrated life.

The Catholic Diocese of Mangochi celebrates this day as an annual event.