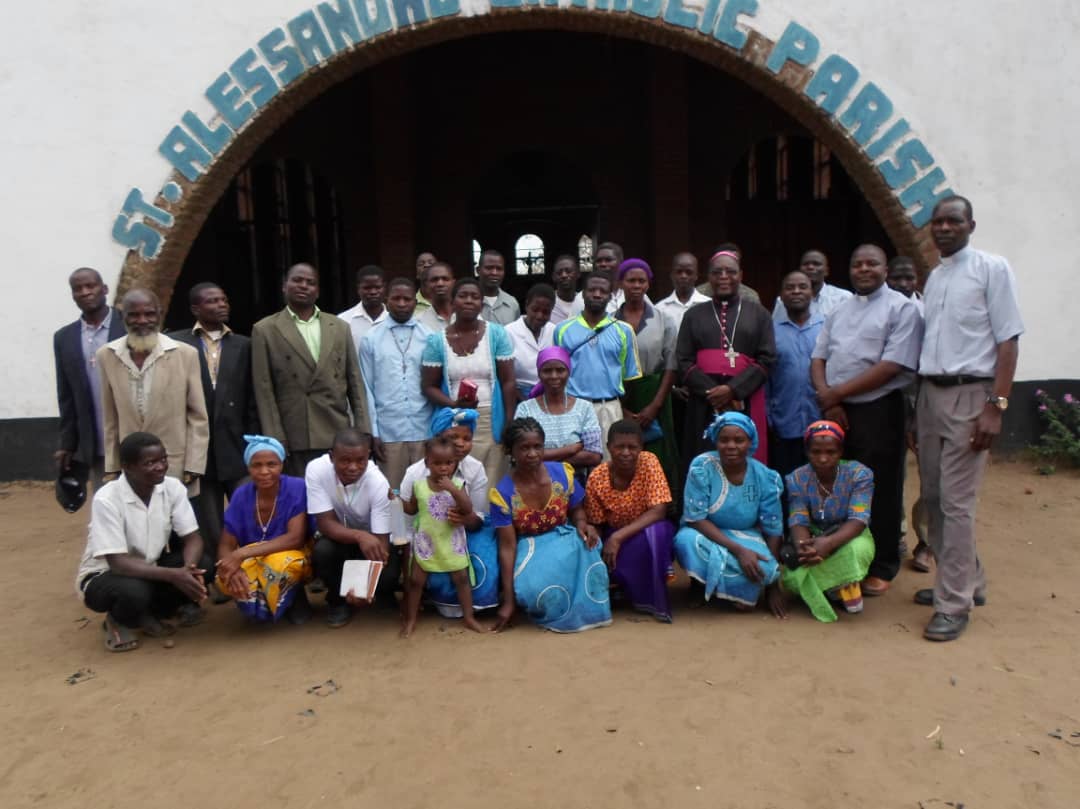 Bishop Stima On A Two-Day Pastoral Visit
TITHING IS'NT OPTIONAL. IT IS CHURCH LAW
……. encourages the faithful to honour tithe.
His Lordship Rt. Rev Bishop Montfort Stima fulfilled his pastoral stewardship by making a visit to St. Alessandro Parish-Nankumba from 30th to 31st August. The bishop had closed meetings with various church leaders at parish level in which he encouraged them to emulate the spirit of perseverance in Christian life, develop a hard-working spirit and walk the talk on being a self-reliant Church. "As a Church, we must uphold unwavering attitude and spirit of being a self-reliant church in order to advance our call to evangelism" Bishop Stima emphasized.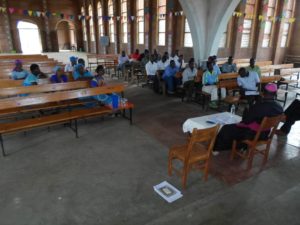 The bishop encouraged all parishioners to honour the annual tithe, calling it a church law and ecclesiastical obligation and not optional. Furthermore, the Bishop called on the faithful to offer every year the tenth part of their harvest (Masika), making personal donations and offering generously on Sundays in order to realise a self-reliant Church in action.
The Bishop's visit reached its climax on 31st August, when he presided over a solemn Holy Mass during which, the Bishop administered the sacrament of confirmation to 134 Catholics from the Parish.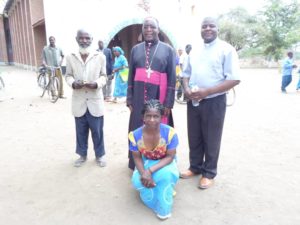 After the Holy Mass, the Bishop further dedicated his time to meeting Church leaders from 17 out-Churches of St. Alessandro Parish. In his bald address, the Bishop made a repeated call to the leaders, encouraging them to understand the need to honour tithe calling it an obedience to the teachings of the Holy Catholic Church and its obligations. "Ndidzapereka Mtulo wanga chilichonse" The bishop reminded the leaders of the creed, enshrined in the ecclesiastical commandments, which are, within the Church itself, recited as a prayer.
The Bishop made a stern statement to the leaders that the parish may risk closure should the faithful fail to abide by the obligations of the Church Law, especially honouring their tithe. "Closing the parish means taking away the two priests to  the other parishes where the faithful will appreciate the importance of taking care of the priests"
The Bishop made a pastoral promise that he will return to the parish to personally review positive progress on various calls that he made.
While the message was meant for the faithful of Nankhumba parish, it is certain that the all parishes need to articulate these sentiments of the bishop into action. The Church will never survive without sacrificing what we have, and that sacrifice can be made through the tithe!