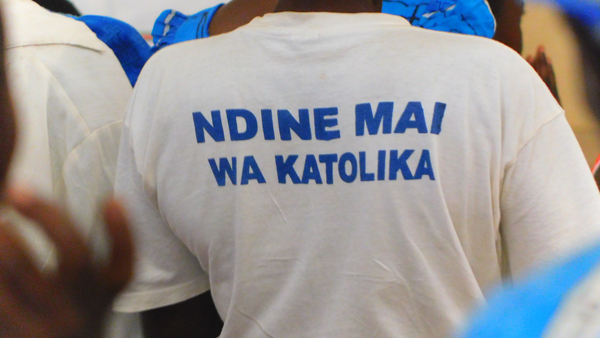 Women and Mothers Celebrate the Motherhood of Mary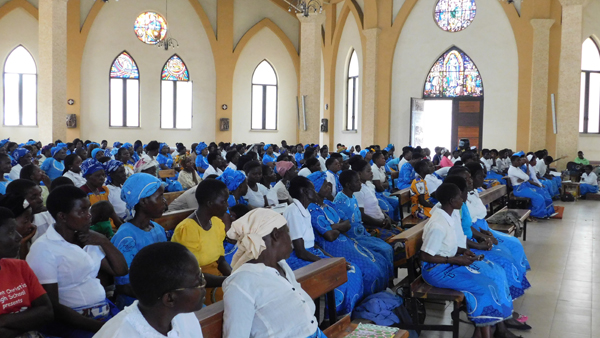 Hundreds of Catholic Women from across the Diocese of Mangochi on Saturday 6th October 2018 gathered at St. Louis de Marie Montfort Catholic Parish in Balaka to celebrate the 'Virgin Motherhood of Mary, mother to our Lord Jesus Christ and of the Church.
Earlier in the day, His Lordship Bishop Montfort Stima presided over a high Mass. In his introductory remarks during the Eucharistic Celebration, the bishop called on all women to take 'the Virgin Mother' as parameter of excellence that would help model their roles as Catholics, as women, as mothers and as wives.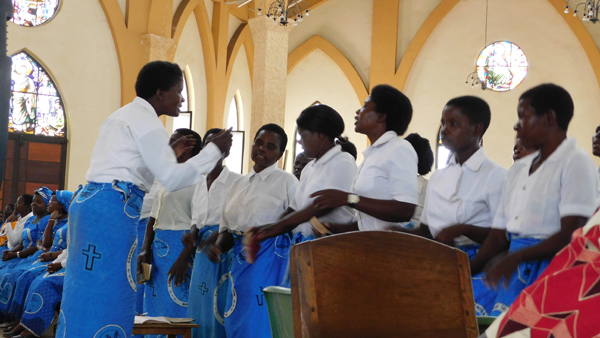 Catholic Women Organisation Chaplain in the diocese Fr. Clemence Pindulani reminded the women that it was time for elections. It is time to either renew or have new office bearers at all levels in CWO. 'This is the moment to exercise your dutiful service and patriotism by putting into positions those members that are credible and may run the course. The women that are to deliver in their services deserve the mantle,'Fr. Clemence said.
Borrowing a leaf from the Virgin Mary from who visited the expectant cousin Elizabeth in the sacred scriptures, later in the day the women cheered the sick and presented assorted items to patients at Balaka District Hospital.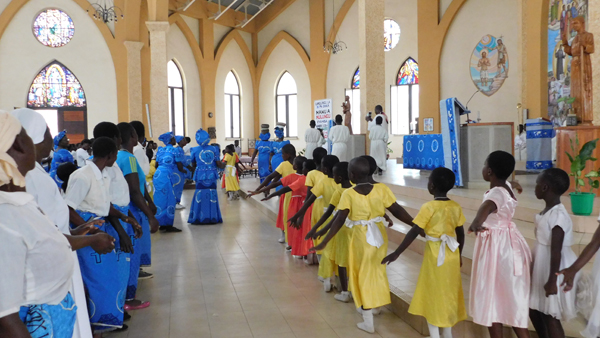 In an interview with our reporter (DMC), Mai Dorris Michael Kaliati who represented the chair, said that the group managed to come with basic commodities for someone hospitalised through contributions from member parochial teams. She however was quick to say they would be engaging some stalk holders and organisations in their preparations for the same activity next year.
The Catholic Church dedicates the Holy Month of October to veneration of Mary; and the mission to reach-out to the nations with the Good News as mandated by Jesus Christ in the gospels.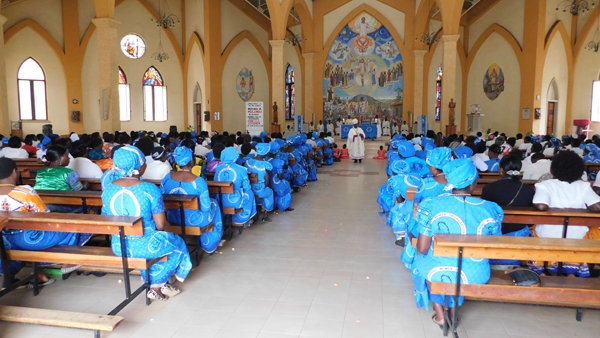 Catholic Women across the world will be meeting in Dakar, Senegal from 17th to 21th October this year for an international conference. Fr. Pindulani and national CWO executive team will represent Malawi at the conference.