PASTORAL AGENTS TRAINED TO END VIOLENCE IN MALAWIAN CATHOLIC FAMILIES.
Domestic violence is a social evil.  It impacts negatively on the daily lives of the victims. Families plagued by Domestic Violence (DV) are dysfunctional and individual members are prevented from realising their full potential.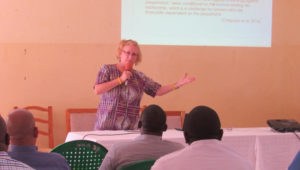 All people deserve the opportunity to grow as a human being and be treated with dignity and respect. While nations and Human Rights Organisations place strong emphasis on the eradication of violence the Church has been a forerunner in the field for many years, and particularly the Catholic Church in Malawi has taken a very strong footing in completely combating (DV) in Catholic Families.
From 11th to 16th of November 2018, Pastoral Agents from the 8 dioceses in Malawi had a conference on how to respond effectively and efficiently to Intimate Partner Violence (IPV) which is also known as Domestic Violence within the Malawian Catholic Families. The sessions took place at Our Lady of Africa Conference Centre in Archdiocese of Lilongwe – Malawi.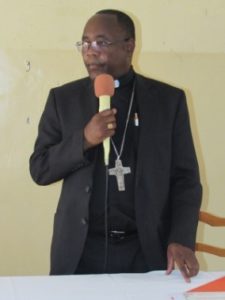 In his key note address, His Lordship Bishop Montfort Stima of Mangochi who deputes as Chair of Pastoral Department, said "the family is the domestic church, a place where children learn about the love of Christ. Parents are therefore the first teachers. However, the family is not a place where children are to learn domestic violence….. 'Nevertheless, individuals normally come into the world within a family, and can be said to owe the family the very fact of his or her existing as an individual being. Therefore as pastoral workers we should endeavour to unearth different activities that perpetrate violence in homes and help families on how to stop them".
Dr. Welland, facilitator at the conference presented on facts about domestic violence, Catholic Teaching on marriage and the family, response by Catholics to prevent violence in their families, health attitudes and practical techniques that help to end the violence in catholic marriages.
Research done by Pax in Familia reveals that  reporting by victims to law enforcers and human rights organisations for help on domestic violence in Malawi has escalated from 21% to 38% in the past 5 years.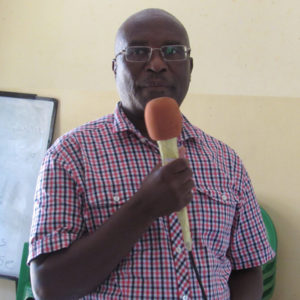 Speaking on behalf of fellow participants, at the end of the 5 day conference, Mr. Vincensio Chinumbi was very grateful for the knowledge and skills attained. He promised Pax in Familia that the skills and knowledge acquired will be put into very good use. He was however quick to alert the Pastoral Office at the Episcopal conference of Malawi (ECM) who initiated the possibility of the workshop to expedite the translation of a book entitled 'How can we help to end violence in Catholic Families' into Malawian widely spoken languages such as Chichewa, Tumbuka, etc. 'We need a consolidated tool for equated approach and results'. Chinumbi said.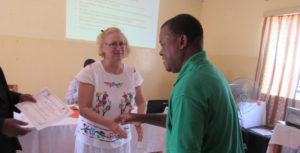 The conference was facilitated by Dr. Christauria Welland, a Canadian Clinical Psychologist in IPV and Relationship Training from Solana Beach in California. She is also the founder of Pax in Familia, an International Catholic Ministry dedicated to peace and to prevention of violence and abuse in Catholic Families. Welland has published a lot on violence and abuse; and 'How can we help to end violence in Catholic Families' is one of her works.
Over 25 years, she has made presentations on the topic of IPV and does intensive workshops at universities, conferences and for state governments across the world. Recently, Dr. Welland has been to Africa in countries like Ghana, South Africa, Kenya, Cameroon, Uganda, Rwanda and of late, Malawi.