07.05.19
Story by Montfort Mwale
On May 5th 2019 Koche Catholic Parish celebrated the feast of her patron saint, St. Magdalena Gabriella Canossa. His Lordship Bishop Montfort Stima presided over a High Mass which marked the highest moment of the celebrations.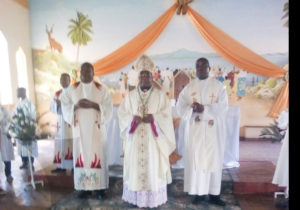 Young Christian Workers (YCW) members from across the diocese graced the solemn celebration and later in the day paid a courtesy visit to Nkope School for the blind where they cheered children with various disabilities.
Malawi's vice state president who is a devout Catholic attended the service before holding the political business of the day.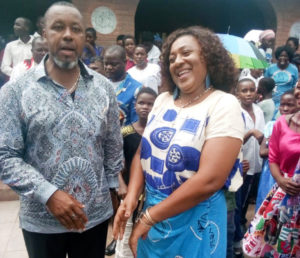 In their speeches made after the Holy Mass, Fr Clement Pindulani (the pastor), Dr. Chilima and Bishop Stima encouraged registered Catholics of the voting age to vote to turn out for the voting exercise on 21 May 2019. However, Bishop Stima commended Catholics in politics for their board decision to stand as candidates in the coming elections at a moment Malawi needs transformative leadership.
"I salute your courage to compete in the forthcoming elections. It is a patriotic decision. It entails your love for your people and country," Bishop Stima concluded.